By Eddie Jorgensen
Slide blues guitar player Markus James let's his fingers do the talking on his latest album for Firenze Records, the fabulous 'Head To The Hills.' A resident of an unincorporated area of Sonoma Country James calls "between Graton and Occidental," he says the title of his album was no mistake.
"Head To The Hills" was a conscious effort to break tradition in the recording business and make records wherever the mood fits. After traveling to Mississippi and joining some of the most intimidating players in the blues world, his finished batch of songs received national acclaim immediately upon release.
Locally, he's been getting a nice rotation on Sonoma County's KRSH radio station which are also sponsoring his upcoming HopMonk Tavern show May 8 in Sebastopol.
Fans of world music, roots, and sweat-soaked blues steeped in the rich cultural surroundings of the south will enjoy the shuffle of the album's lead track "Just Say Yes" along with solo slide-guitar-laden anecdotes like "For Blind Willie." If you're into back-and-forth guitar work, check out the stellar "Sleepyhead" which sounds as if it could have been an outtake from 1996's 'Slingblade' soundtrack.
The album 'Head For The Hills' was largely recorded in the hills of Mississippi. How did your surroundings effect the overall song?
The recording process for this album was the culmination of a lot of great experiences during many visits to North Mississippi over several years. When I started recording in Sherman Cooper's potato barn in Como, Miss. I felt right at home. Drummer Kinney Kimbrough's open-air carport, next to a train track, on a windy day when a storm was coming in ended up also sounding great. My favorite setting was on Calvin Jackson's porch in Luxahoma with the birds. Sometimes we would stop for a minute when a car came past there on Yellow Dog Road. The sound of his feet on that porch was really something as well.
What was it like playing with the many other talented drummers and musicians you recorded with?
You know, one thing has just led to another. It wasn't like I had a plan or anything. I'm a songwriter and have been hooked on recording for most of my life going back to suitcase recorders which, ironically, I've started using again. I just wanted to stand next to the flame, you know? Also, playing with Ali Farka Toure's calabash player, Hamma Sankare, was a dream come true for me.
You played with drummer Calvin Jackson (of RL Burnside and Junior Kimbrough fame). How did that come about?
During one trip to Como, Sherman Cooper (whose barn I was staying in and recording in) said "how about playing with (drummer) Calvin Jackson?." I couldn't believe it. That was quite an experience. The mics were hanging on cables from the barn rafters, there was the most amazing lightning storm going on outside complete with flickering power on the inside, and he was polishing off a bottle in a brown bag.
What instruments do you play outside of the guitar are we hearing on the new record?
On 'Head For The Hills' I play numerous instruments. I play both acoustic and electric guitars, slide, cigar box guitar (3-string), gourd banjo (West African instrument), dulcimer, 1-string Diddley Bow, harp, and beat box.
How difficult is it to get that stinky groove only R.L. Burnside and Junior Kimbrough can play?
That's why I wanted to play with their drummers Kinney Kimbrough and Calvin Jackson. They are just plain bad ass. The drummer I've been playing live with, Marlon Green, toured with the great John Lee Hooker for the last year of his life. If I had to guess what is the common thread (between the drummers), they all three played in church. There is something undefinable about what they call the "Hill Country Stomp."
Markus James celebrates his 'Head For The Hills' CD release Friday, May 8 at HopMonk Tavern in Sebastopol, with HowellDevine opening. 9pm. Tickets are $12 advance and $15 at the door. 230 Petaluma Ave, Sebastopol, 707.829.7300. He also plays Saturday, May 9th at Sweetwater Music Hall in Mill Valley with Gurrumul opening. 8pm. Tickets are $25 advance and $27 at the door. 19 Corte Madera Ave, Mill Valley, 415.388.3850. For more info, visit Facebook.com/markusjamesmusic.
Photos by Jamie Soja http://sojaphotography.com/       
Bill Kruetzmann, Steve Kimock, Dan "Lebo" Lebowitz, Dave Schools, and Jeff Chimenti formed a supergroup together to perform "A Night of Voodoo" at the Mystic Theatre in Petaluma Wednesday April 8th and 9th  2015. The show was announced just a couple of days before and sold out immediately. A second show the next night was announced the day of the first show and also sold out immediately. The night featured a wide variety of material including classic reggae song "Congo Man Chant" by The Congos, "Fire on the Bayou" by The Meters, and of course, during the Grateful Dead's 50th anniversary, many Dead songs including "Morning Dew" with guest Jerry Joseph on vocals.
SETLIST:
Set I:
Takes A Lot To Laugh A Train To Cry
Mystery Train
Congo Man Chant
Get Up Stand Up
Man Smart, Women Smarter
Scarlet Begonias
Fire On The Bayou
Set II:
After Midnight
Eleanor Rigby
After Midnight
Bertha
Morning Dew (Jerry Joseph on vocals)
Deal
Last year's Huichica Music Festival, a burgeoning tradition at Sonoma's Gundlach Bundschu Winery, was my first time at the rousing, rollicking festival full of indie rock sweethearts and celebrated Bay Area artists; and it was by far one of the best days of music of my 2014. This year, the festive weekend returns on June 12 and 13, and now the full lineup has been announced.
Performing at Huichica this year are Allah-Las, Atlas Sound, Amen Dunes, Jessica Pratt, Shannon and the Clams, Sonny & the Sunsets, Gap Dream, the Fresh and Onlys, EDJ, Pure Bathing Culture, the Tyde, GospelbeacH, the Donkeys, Ryleey Walker, William Tyler, Mariee Sioux, Kacey Johansing, Trummors, DJ Andy Cabic and DJ Golden Gram.
The lineup is jam packed with popular indie bands and accomplished songwriters. Headliners Allah-Las are a Southern California based quartet of garage rockers who meet up while they were working at Amoeba Music in L.A. Atlas Sound is the solo moniker of Atlanta songwriter Bradford Cox, known as the striking front man of post-punk shoegaze rock band Deerhunter. Amen Dunes is the self-described bedroom industrial pop of Damon McMahon. And Jessica Pratt is a young folk songstress with an old soul renowned in her native San Francisco steadily being discovered by a larger national audience. More details on the rest of the bands can be found here.
Presented by musician Eric D. Johnson, Gun Bun owner Jeff Bundschu and boutique event curators (((folkYEAH!))), the Huichica Music Festival this year is adding the winery's historic Old Redwood Barn to the Hillside Amphitheater and Cave stage, expanding the setting of the picturesque venue. There will also be a host of gourmet food trucks and beer and wine on hand.
Tickets are on sale now.
By Eddie Jorgensen
If you haven't heard of Black Map, chances are you've never listened to the members' former bands which all have distinct fan bases of their own. Drummer Chris Robyn played with Far which released two albums through Immortal/Epic records, guitarist Mark Engles has played with Dredg since the band's inception, and bassist/vocalist Ben Flanagan played with The Actual and Trophy Fire.
Black Map shows some immense musical depth with their latest album on minusHEAD records, '…And We Explode.' And while the album was released in October 2014, the band is just starting to play out live.
Even before the release of the band's album, the group landed a coveted slot on a national tour with Chevelle. "The experience with Chevelle was better than anything I could have hoped for," said Robyn. "Chevelle are great. They are genuine and were incredibly generous to provide a stage for us to share. Far (Robyn's previous band) fans did come out and it made me incredibly proud of what I spent so many years doing. It has been a good while since those years and people who witnessed it then, or did not get a chance to, came out and it was an extra reward for me to hear from them and talk with them."
The songwriting process, as well, has been very organic and the members are already starting the writing process for a follow-up.
"Typically Ben and/or Mark have a piece of music that they introduce. I just try to empty my head of any predetermination, find the base/core rhythm of the piece, dive in full on, and allow myself to find a pattern that is musical, exciting, and purposeful" said Robyn. "Sometimes it comes quickly. Sometimes it takes a little bit. I try not to over think parts or beats, as history has taught me that if I over think something it will usually, in the end, be the most stale part or parts of a given piece of music. It's a fine line, but that's the rewarding part of writing music."
However, personal interests can get in the way of a song structure but rolling with the changes has made Robyn's life in Black Map easier.
"Ben and Mark will always chime in on where I am going with something, whether it be minor tweaks or to let me know I am way off base," he says. "I welcome any and all of their input. We constantly feed off one another during the writing process."
And while most bands would readily assume signing to a major label deal is still where it's at, Robyn knows otherwise.
"minusHEAD (band's current label) has been great. They have been incredibly supportive and we have a shared vision on the exploitation of Black Map" he said. "Although it is substantially less expensive now to record and people can experience music in so many different ways, I don't see things for a band much different than back in the day. You just have to go out there and do the work no matter who you are. Label support, whether indie or major, is great but never a guarantee for success, whatever you deem success to be."
Black Map play Friday, Jan. 23 at the Phoenix Theater in Petaluma with The Iron Heart, French Girls, and We Are Invisible Monsters. 8
pm. $8. All ages are welcome. 201 Washington Street, Petaluma. 707.762.3565.
Noah Benjamin Lennox is best known as a member of experimental indie rock group Animal Collective, and under the pseudonym Panda Bear, Lennox has evolved considerably as an electronic artist with a pitch perfect penchant for expansive melodies in his sampled beats.  This week, Panda Bear released his fifth solo album, Panda Bear Meets the Grim Reaper, to universal acclaim; and today at noon tickets go on sale for Panda Bear's upcoming concert at Gundlach Bundschu Winery in Sonoma on April 16. This is a great chance to see the indie star in the intimate setting of Gun Bun's newly restored Old Redwood Barn. Click here to grab tickets to the show, and watch the official video for "Mr Noah," the first single off the new album.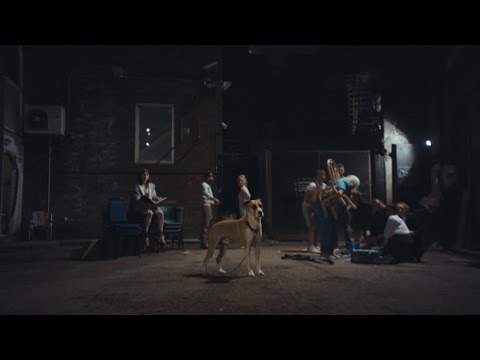 By Eddie Jorgensen
It's been 33 years since Sonoma County's longest running band, Skitzo, started its reign of sickening, barf-encrusted, thrash metal terror and vocalist/guitarist Lance Ozanix shows no signs of slowing down. Ozanix's annual side project, Sweet Leaf, an Ozzy Osbourne and Black Sabbath tribute act, will be celebrating their 20th anniversary together and will play one last show in the area before they reconvene again in December.
Sweet Leaf features a veritable who's who of the metal scene. Guitarist Steve Smyth has done countless national and international tours playing with the likes of Testament, Nevermore, Vicious Rumours, Forbidden, Dragonlord, and currently lives in England with his wife and dog where he teaches guitar to over 60 students. Drummer Chris Newman played with Intense, one of the largest drawing speed / thrash metal bands in the late 80's and also played with local hard rock outfit, Ariah. The group is rounded out by the ultra-talented bassist, Steven Hoffman, from the defunct Esseness Project.
"Nowadays it's just one practice and go" said Ozanix in a recent phone interview. "This year because of the 10 year anniversary of Dimebag Darrell's death, we have added some some Pantera songs into the set. Of course, when we run out of material during shows, we will throw in some Accept, Judas Priest, Dio, or even some AC/DC tunes."
"I tried in 1989 to get Sweet Leaf going but I couldn't get my shit together," said Ozanix of the band's humble beginnings. "People were in the band for only a couple of months at a time. All the current guys came together in 1994."
"This will actually be an interesting return to Spancky's in Cotati, as it's the first time in nearly twelve years since we've been back to play there," said guitarist Steve Smyth. "The last time we were there, the power surged onstage and blew out Steve Hoffman's amp so we couldn't continue from there. We managed to get through nearly an hour set though, so that was a great thing."
Although Ozanix's loves the annual Sweet Leaf shows, he made certain to mention the status of Skitzo, his main band. "We just finished our 19th album, 'Dementia Praecox,' but have not planned a release date since we don't have a drummer."
And while Skitzo may be a bigger name in Sonoma County, Sweet Leaf has quite the following of its own and plays shows in the Bay Area, Sacramento, Fresno, and anywhere else in between.
"We just played Livermore (Pine Street Bar and Grill), Sacramento (On The Y), as well as our hometown area shows in Rohnert Park (Quincy's Pub) and Santa Rosa (Sprenger's Taproom). We did our second annual acoustic show there at Sprenger's. It was a lot of fun!" said Steve. " We average a handful of shows per year with Sweet Leaf due to the fact I live out of the country now, but we still can manage around eight shows a year."
Metalheads who love Ozzy Osbourne's body of work along with the entire heavy metal genre will be thrilled with Saturday's show however unrehearsed it may be. " Expect surprise, I would say!" said Steve. "Of course, there are the usual fan favorites one can expect and the songs we love to play as well, but there are songs in those band's back catalogs that seem to get called out a little more."
Sweet Leaf (Ozzy Osbourne and Black Sabbath tribute band) play Saturday, January 10th at Spancky's in Cotati, with Lord Mountain opening. 9:30pm. No cover charge but donations accepted. 8201 Old Redwood Highway, Cotati. 707.664.0169.
This time last year, BottleRock producer Dave Graham and the partners of Latitude 38 Entertainment were in a very different place. Still negotiating the asset purchase of the popular yet financially strapped festival in Napa, Latitude 38 didn't get a lineup in 2014 until almost April. This year, the producers of the third annual music, wine and food festival, which takes place May 29–31, are ahead of the curve, and they have already announced BottleRock 2015's three-day lineup of big name bands and emerging artists.
Chart-topping indie rock band Imagine Dragons, alternative megastars No Doubt and rock legend Robert Plant will be headlining BottleRock Napa Valley 2015.
"We're not trying to be like any other festival," says Graham. "The notion of having something for everyone applies to BottleRock. You have bands that gear towards younger crowds as well as the older crowd."
Imagine Dragons, which includes Forestville native Ben McKee on bass, emerged out of Las Vegas in 2012 with a succession of hits. No Doubt's iconic front woman Gwen Stefani was recently well received on NBC's karaoke competition show, The Voice. Stefani and the gang are reportedly only performing a handful of dates this year, as is Robert Plant.
"Nuff said," comments Graham, when asked about Plant. "He's one of the biggest names in rock and roll history." (For you kids, Plant sang in some band called Led Zeppelin). "To have him in Napa Valley is going to be so cool," says Graham.
Joining these diverse headliners are a slew of indie darlings; the Avett Brothers, Passion Pit, Foster the People, Cage the Elephant, Capital Cities and Portugal, the Man. Graham is also bringing in a slew of hip-hop acts like Snoop Dogg, Afrolicious and Public Enemy; jazz greats such as Preservation Hall Jazz Band and JJ Grey & Mofo; and international stars like Xavier Rudd & the United Nations and Courtney Barnett.
Graham is especially excited to welcome Michael Franti & Spearhead to BottleRock. "I love their music, but they're just good people. They stepped it up for Napa after the earthquake and played a fundraising show for free. Napa loves them," says Graham.
The rest of the lineup includes Gipsy Kings, Young the Giant,  AWOLNATION,  American Authors, Trampled By Turtles, Los Lobos, The Chris Robinson Brotherhood, ZZ Ward, Echosmith, Brett Dennen, Scott Weiland & the Wildabouts, Lettuce, Los Amigos Invisibles, Aer, The Mowglis, Kopecky, Big Talk, Tristan Prettyman, People Under the Stairs, Vacationer, The Brothers Comatose, Knox Hamilton, The Last Internationale, Zella Day, Finish Ticket, Sister Sparrow & The Dirty Birds, Ryan Sims Band, The London Souls, MoonAlice, Grizfolk, Black English, Wild Ones, The Record Company, Kawehi, Emily Wolfe, Afrolicious, Con Brio, Wildlife Control, Sneakout, Transfer, Battle Tapes, The Trims, Fritz Montana, The Frail, Eagle Wolf Snake, Matt Moon, Sielle, The Iron Heart, The Bad Jones, Silverado Pickups, The Deadlies, grass child, Pion 2 Zion, Walsh, Napa Crossroads Live featuring: David Pack of Ambrosia, John Elefante of Kansas, Bill Champlin formerly of Chicago, Jim Peterik founding member of Survivor.
Tickets go on sale Thursday, Jan. 8, at 10am.
Assembly of Dust with openers Doobie Decibel System sold out The Sweetwater Music Hall on Dec. 11th, the night of a major storm. The two acts both put on stellar performances with a wide range of original material and some covers. The frontmen from both bands have an interesting thing in common as leaders in the tech world as one of their other endeavors. Roger McNamee, famed venture capitalist of Elevation Partners seen this week on CNBC, performed with Jason Crosby as Doobie Decibel System and Reid Genauer, CMO of the rapidly growing Magisto, perform with his band Assembly of Dust on guitar and vocals. Special guests included shredding guitarist Mark Karan, of Ratdog, and the amazing singer Shana Morrison, who performed a rendition of her father Van's "Into The Mystic!"
Sunday Nov. 9 David Nelson Band performed their final performance of a three night run at Phil Lesh's Terrapin Crossroads with Doobie Decibel System opening that night's sold out show. The evening started in the parking lot which was full of hippies old and younger, many of them holding up a pointer finger, the universal sign for "I Need and Miracle," to buy or be given a ticket.
The show started off with an excellent performance by Doobie Decibel System which included Roger McNamee, of Moonalice, and Jason Crosby. The main event, which included Bay Area psychedelic era legend, of New Riders of the Purple Sage, David Nelson and his all star band. The David Nelson Band rocked the night away keeping the crowd happy and dancing. While David Nelson band took their set break Graham Lesh, the son of Terrapin Crossroads owner and Grateful Dead bassist Phil Lesh, and his band Midnite North performed an exceptional set in the, separate, bar area including a sit in from Doobie Decibel System. The night finished of with Scary Little Friends in the bar after David Nelson performed.
On Thursday Sept. 11 Sweetwater Music Hall in Mill Valley hosted a Blue Bear School of Music Benefit featuring Vicki Randle (Tonight Show, Aretha Franklin) and Friends. The band included members of Santana. Every one of the musicians throughout the set was on top of their game with styles ranging from soul to funk, folk to rock.
The night started out with a beautifully done duet set by Roger McNamee (Moonalice) and Jason Crosby of Doobie Decibel System. They performed songs such as "Feerless" (Pink Floyd) and Moonalice original "Couple of Puffs." Blade, a Blue Bear Youth Band of teens, performed second playing renditions of famous rock songs such as "Purple Haze"
Blue Bear School of Music is a private music school devoted to spreading the art of music through lessons to people of all ages.