Bay Area music icons and heavy metal megastars Metallica have announced that they will headline a massive fire relief benefit concert at AT&T Park in San Francisco on Thursday, November 9, along with Dave Matthews, G-Eazy and other artists. The show, dubbed Band Together Bay Area, will raise funds for the Tipping Point Emergency Relief Fund, which is helping low-income communities recover and rebuild from the recent North Bay wildfires.
In a recent Youtube video (below), Metallica members James Hetfield, Lars Ulrich, Kirk Hammett and Robert Trujillo express their sadness about the fires, their admiration for the first responders and their commitment to helping the community they've represented for over 30 years with the upcoming concert.
Since 2005, the San Francisco-based Tipping Point Community has worked with the most effective nonprofit organizations in the Bay Area to support individuals and families trying to break the cycle of poverty. In response to the devastating wildfires, Tipping Point is now focused on helping displaced North Bay residents who are experiencing urgent housing, clothing, food and other needs.
Tickets go on presale this Thursday, Oct 26, for Metallica fan club members and subscribers of the San Francisco Giants, Live Nation, Another Planet Entertainment and Tipping Point Community. The general public can get tickets the next day, Friday, Oct 27. Prices range from $49 to $199 and all proceeds go directly to Tipping Point.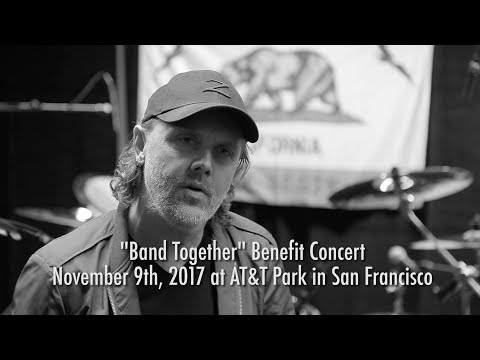 Tags:
benefit concert
,
Dave Matthews
,
fire relief
,
live music
,
Metallica
,
nonprofits
,
North Bay fires
,
San Francisco
,
Tipping Point Community
,
upcoming events