Well, how do you like that? Metallica is still at it. The band offers their first new album in eight years, "Hardwired…To Self-Destruct," on Friday, Nov 18.
If you've stuck with Metallica this long, you've probably heard talk about how the band is returning to its thrash metal roots in the new album, recorded at Metallica HQ in San Rafael. Though this is the first record to not feature songwriting contributions from guitarist Kirk Hammett since he joined the band in 1983. Apparently, Hammett lost his phone at an airport that had all his music and couldn't get new material together in time for the album. Take that story for what you will.
Either way, the whole thing seems strange. From the glitchy '90s font on the album's cover, to the official(?) music video below that shows the band playing in fluorescent-lit practice spaces and riffing in office chairs, the new album seems show the group's age while still trying to revel in the kind of disaffected youthful angst that Metallica surpassed over 25 years ago .
Listen to the album's third single, "Altas, Rise!" and look out for Lars Ulrich's over-the-headphones headband as you wonder what else could be in store for us when Metallica drops "Hardwired…To Self-Destruct" this week.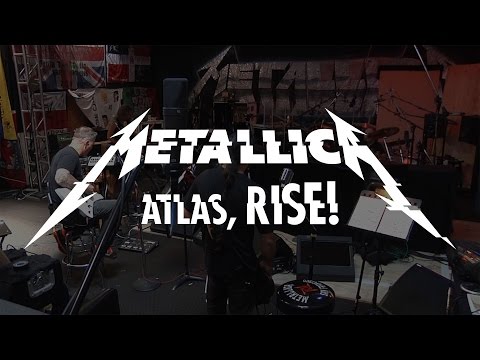 Tags:
Metallica
,
New Album
,
rant
,
unpopular opinion