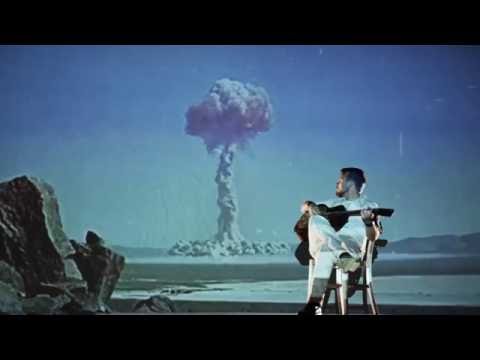 The Sam Chase & the Untraditional, San Francisco's raucous Americana outfit, never shy away from the chance to ruffle a few feathers, or make a strongly worded point.  This attitude reached a fever pitch with the release of their latest album, "Great White Noise" back in late April.  It is a sarcastic and unapologetic look at the societal effects of the constant bombardment of information that we have to wade through as a culture today.
It is only fitting, that their music videos match the subject matter.  The official music video for the title track, "Great White Noise," is best enjoyed with a stiff drink. It is visually as heavy and confrontational as the lyrics.  It starts with a helping of sweet nostalgia, and melodic major key optimism in order to lull the viewer into a false sense comfort of a simpler time, before bashing you over the head with the ugly side of our American dream and projecting the side of us that we try so hard to look away from on a giant screen behind our prophetic anti-hero, Sam Chase.
Upon the release of this video, the band will be heading out on a 17 date East Coast tour through the month of October.  They are sure to raise some eyebrows with this video in the towns they will be hitting through the bible belt.  Perhaps they wouldn't have it any other way.
Their triumphant return will be just in time before election day and Sam's birthday, on November 4th at The Mystic Theatre in Petaluma. Joining them on the bill will be the North Bay's "best folk band" according to this year's NorBay Awards, The Crux. 
Tags:
folk
,
Great White Noise
,
Music Video
,
Mystic Theater
,
News
,
rock
,
The Sam Chase
,
The Sam Chase & the Untraditional