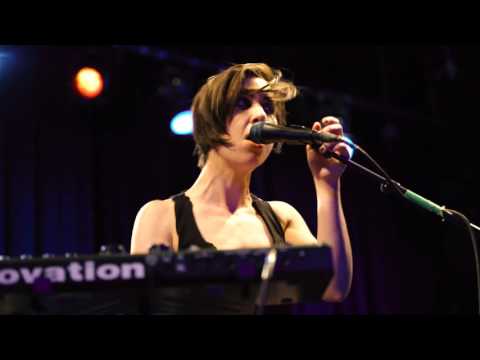 Onstage with Jim and Tom continues to be one of the most entertaining musical series in the North Bay, a combination of interviews and performances that take place at the historic Phoenix Theater in Petaluma, hosted by Phoenix manager Tom Gaffey and music booker Jim Agius. Featuring an eclectic and talented array of North Bay musicians and bands, the video podcast always entertains.
Recent episode with rising indie pop stars Lungs and Limbs is no exception, and this week, Onstage shared a video of the band covering one of the greatest '80s songs ever, "Everybody Wants to Rule the World," by Tears for Fears. Watch the video above and marvel at the spot-on guitars by Nick Tudor, sultry vocals by Karina Rousseau and fuzzed-out backbeat by drummer Matt Power and bassist Chris Casey.
For more Onstage antics, click the link here.
Tags:
Lungs and Limbs
,
Onstage with Jim and Tom
,
Phoenix Theater
,
video