If you're a fan of  hardcore metal, you ought to know the name Max Cavalera. The Brazilian-born guitarist, singer and heavy metal icon has been in the business of melting faces and blowing out eardrums since he formed the infamous Sepultura back in 1984. His signature four-string guitar riffs and shamanistic growl have influenced countless acts in the last 30 years, and today Cavalera continues to innovate with his eclectic heavy metal band Soulfy, playing tomorrow, Dec 11, at the Phoenix Theater in Petaluma.
Sine 1997, Soulfly has explored highly spiritual themes with biblically heavy music. Their latest, 2015's Archangel, is their most focused to date. Streamlined songs pour from the band on their tenth full-length, incorporating seemingly divisive elements such as grind and thrash metal into their sophisticated arrangements. Veterans of the genre, Soulfly prove again and again that they can take hardcore metal in any direction they choose.
Sonoma County Metal & Hardcore presents Soulfly tomorrow, Dec 11, at the Phoenix Theater for an all ages show that also features local acts Thought Vomit, Vile Riot Villains, Trial By Combat and Trecelence. 201 Washington St, Petaluma. 7:30pm. $20-$22. Tickets will be available at the door.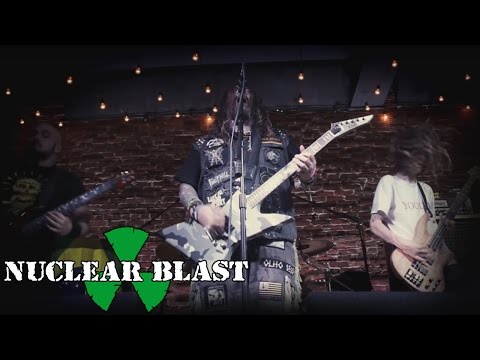 Tags:
Hardcore
,
live music
,
Max Cavalera
,
Metal
,
Petaluma
,
Phoenix Theater
,
Sonoma County metal & hardcore
,
Soulfly
,
touring band