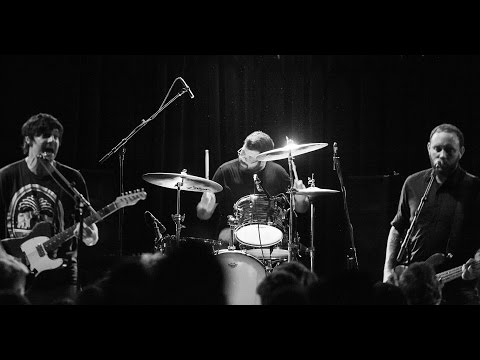 Onstage with Jim and Tom has long been one of my favorite podcasts and video series, focusing on local music and the historic Phoenix Theater in Petaluma, run by hosts Tom Gaffey and Jim Agius. The series incorporates interviews with local bands and live concert films, and this week the project unveiled their most ambitious concert feature yet.
Last summer, recent Norbay Music Award-winners the Velvet Teen released their long-awaited and exceptional indie rock album, All is Illusory, and toured the US; capping the trek with a massive show at the Phoenix Theater on August 22. To top it off, the Onstage film crew was there to capture the whole darn thing.
Edited by Agius and mixed by Greenhouse Recording Studio co-owner and engineer Paul Haile, this is a clean, clear and professional production that goes beyond simple recording and stands as a full-on film. And the band has never sounded better, captured here in their element, playing for the hometown crowd.
If you saw this show last summer, relive the good times. If you missed the show, now's your chance. It's well worth a watch.
Tags:
concert film
,
indie rock
,
live music
,
local band
,
Phoenix Theater
,
the Velvet Teen
,
video