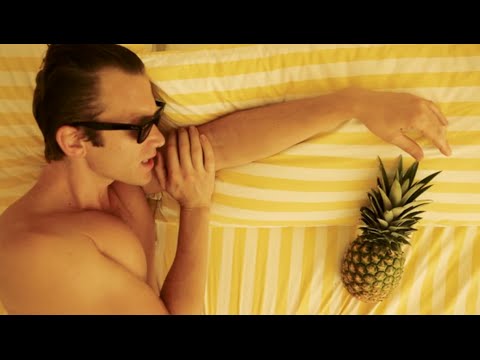 Sonoma's 1955 are a sauntering garage rock trio who excel at slick throwback riffs, addictive hooks and smart songwriting. Formed in 2012, the band is made up of Sasha Papadin (lead vocals, guitar), Kieran Maloney (drums) and Dane Gaffney (bass); and their musical output thus far has been defined by high energy and hot licks.
This week, 1955 unveiled a new music video for their hand-clapping, toe-tapping single, "Glory Days." Set in the sweltering heat of Palm Springs and directed Papdin's brother William, the video is inspired by the visual aesthetics of one of the band's favorite movies, "Sexy Beast," and shines with a sunny, ultra-cool vibe that matches the colorful tune perfectly.
Currently on the road, the band plays Los Angeles tonight and San Francisco on Nov 20. Get the details here.
Tags:
1955
,
garage rock
,
Glory Days
,
indie rock
,
local band
,
Music Video
,
Sonoma