Marin singer-songwriter Audrey Auld-Mezera died at her home in Stinson Beach after a battle with cancer on Sunday, August 9, surrounded by family and friends. She was 51. Auld was a beloved figure in the North Bay country music scene, a gifted lyricist and vocalist who was generous with her time and talents.
Born in Tasmania, Auld spent most of her music career living in Marin County, until she moved with her husband Mez Mezera to Nashville in 2007 to be a part of the music business there. Though she was never far from Marin, returning often to perform and visit with friends. Diagnosed with cancer last year, Auld returned to her "American home" as she called it to spend her final months in the North Bay.
In the wake of Auld's passing, the community has praised her music and her character. On the KRSH's weekly Monday night program 'Evening Muse,' host Robin Pressman spoke of Auld's " irrepressible and radiant" spirit; and she echoed those sentiments in an email to the Bohemian. "Audrey's smile entered the room first, followed closely by her laughter, and then that sassy Aussie accent. And she used her joyous nature to help others," said Pressman.
Auld built up an impressive resume of music over the course of 11 albums and three EP's on her own Reckless Records label. Her last album, Hey Warden, especially highlights her authentic and generous personality. Released in November of 2014, the album was recorded with inmates at San Quentin Federal Prison, a passion project for the songwriter who had lead workshops and offered performances at the institution since 2006. Her ability to connect to others, no matter the circumstances, and to positively impact those around her will be remembered as fondly as her music.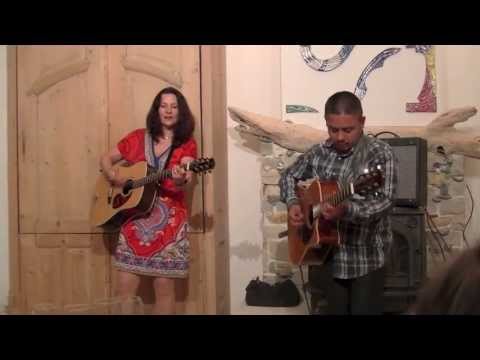 Tags:
Audrey Auld
,
Hey Warden
,
Marin
,
News
,
R.I.P.
,
singer songwriter