Brooklyn pianist and songwriter Erik Deutsch has long been called on by the most prolific entertainers in music, from Norah Jones to Shooter Jennings, to tickle the ivories on tours with them. When he's not on stage as a hired gun, this outlaw musician makes his own brand of experimental modern jazz as a solo performer and bandleader.
This year, Deutsch unleashed his latest album, Outlaw Jazz, to wide acclaim. Melding psychedelic soul and rough-and-tumble country rock, the record was funded through a wildly successful Kickstarter fund that allowed Deutsch to assemble a dream team of musicians to accompany him, including Tony Mason (drums), Jeff Hill (bass), Jon Gray (trumpet), and Avi Bortnick (guitar) among others.
This week, Erik Deutsch & the Jazz Outlaws come to the North Bay for a special appearance on Thursday, July 9, at Terrapin Crossroads. 100 Yacht Club Dr, San Rafael. 8pm. $15. 415.524.2773.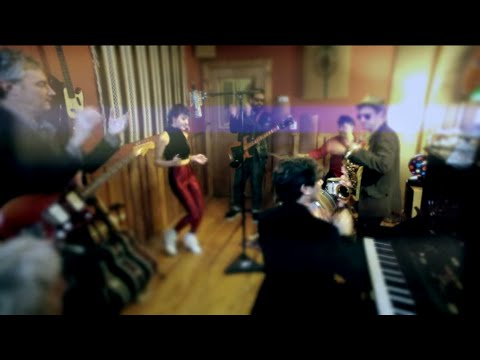 Tags:
Brooklyn
,
Concerts
,
Erik Deutsch
,
Jazz
,
live music
,
Outlaw Jazz
,
Piano
,
San Rafael
,
Terrapin Crossroads
,
touring band