"I have a really important announcement to make," said Jeff Bundschu, standing on a stage in his family winery's 70-year-old barn. "This night is all about love. So turn to that person next to you, that stranger you don't know, and give them a big hug."
The announcement might have been redundant, since every minute of the Ra Ra Riot show last night at Gundlach-Bundschu Winery had already been special, but sure enough, hundreds of hugs ensued. From driving up the long driveway under a clear starry sky and parking next to the vineyards, to the last song of the night, with singer Wes Miles jumping off the stage and giving double high-fives to everyone in the crowd, there was something overseeing this night; some mystic force that propels shows into a category of impossible-to-forget.
First off, the barn. Gundlach-Bundschu has been booking indie acts in their outdoor amphitheater for the last few years, from Jonathan Rice and Maria Taylor to Vetiver and Deertick, but this was the first time they've used the barn. Its ceiling is slate wood. Its walls are covered with old lanterns, ladders, pump equipment, pallets, bags of Epsom Salt and barrels. Insane! Here's what it looked like directly behind the makeshift soundboard, for example: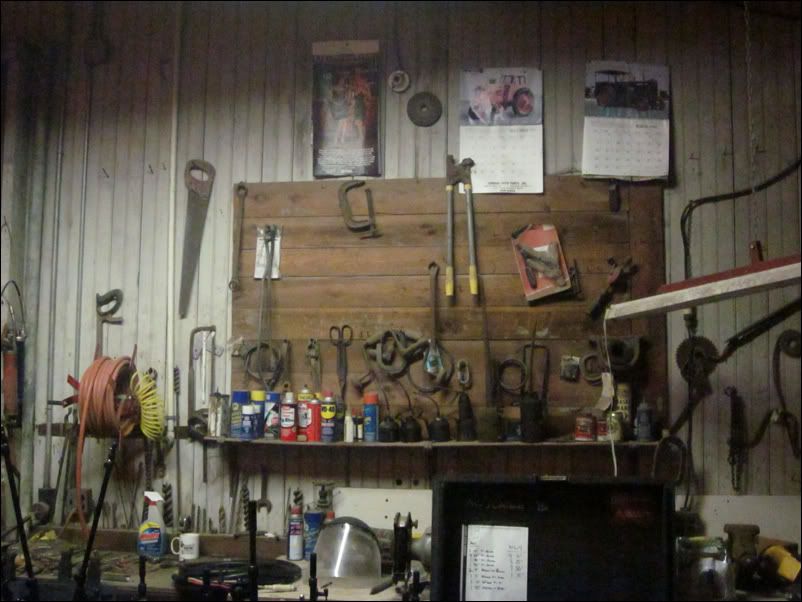 Secondly, the tour. Ra Ra Riot sold out the Great American Music Hall just prior to last night's show, and when I first heard about the show coming to Sonoma County, it was slated for the Mystic Theatre. I don't know why it moved to Gun-Bun, but to snag a hot-ticket lineup at such a remote location is undoubtedly cool. The bands repeatedly remarked how nice it was to play here instead of another nightclub, and how could you blame them?
Ra Ra Riot played a fine set of pleasant material—that's about as best as I can say. I've got numerous friends super into them, and they're indisputably talented and well-oiled, but they also distill every stylistic touch of indie rock from the last four years and whip it together in a smooth, palatable cocktail. The Ivy-League touches of Vampire Weekend, the strings of Arcade Fire, the semi-African sounding guitar of Dirty Projectors—it's all in there, with a touch of Stevie Nicks on the songs sung by their cellist. I was hoping for more originality or variety.
The real treat of the night was openers Givers, from Louisiana, who are the greatest band you've never heard of, and who cast a tremendously long, energetic shadow over Ra Ra Riot. ("You guys might think we're masochists for going on after them," Miles quipped, and he was right.) I don't know what's taken their record so long to get released, but when it does it's gonna be nuts. Seeing them live is on another level—tons of energy, tight songs and they're all between the ages of 21 and 24. Tiffany Lamson, who plays numerous instruments and sings with a pitch-perfect voice that'll melt your heart, is a classic foil to eye-rolling, tongue-wiggling upbeat Taylor Guarisco, who seems to be loving living the dream. I just wanted to hug them all, and tell them to have fun taking over the world. I settled for stealing their setlist afterward.
Only one sour note: the bar was only selling wine by the full bottle, starting at $23, which is confusing and inconvenient in a show situation. I saw people pooling money and going in on a bottle, but there shouldn't be any need for that. (I also saw people buying a whole bottle and getting hella wasted.) Just sell it by the glass, guys!
But all told, it was a really, really unique night, and another in a line of good shows at the winery. Here's hoping that Gundlach-Bundschu keeps up their good booking, and next time you're half-temped to go to a show out there—well, be fully tempted instead. Says Andrew Maury, soundman for Ra Ra Riot, "A mature crowd of wine enthusiasts apparently know how to do a rock show."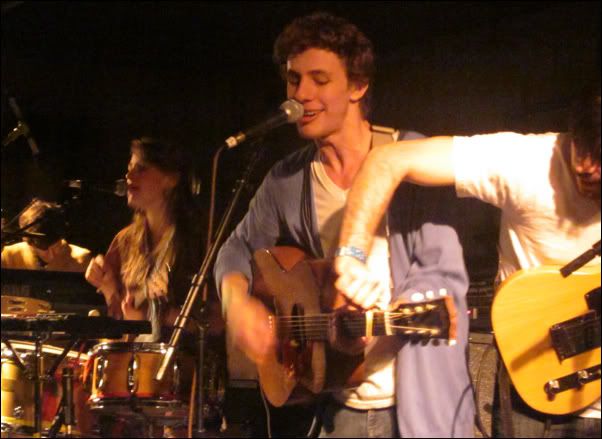 (Givers! They ruled.)