Morrissey – Revelation: A pretty well-done bootleg floating around of B-sides from the Viva Hate / Kill Uncle / Your Arsenal sessions, i.e. the wizardry era of Moz. "Please Help the Cause Against Loneliness" is pure Morrissey. Bonus points for nailing the classic artwork style. I haven't been feeling his last few albums.
Grouper – Dragging a Dead Deer Up a Hill: Liz Harris and I spent a couple summers together in the same circle of friends, usually involving swimming. Either at houses in the McDonald neighborhood or Doran Beach after lots of PBR. It took me a while to pick up her latest album. It's gorgeous.
Byard Lancaster – Sounds of Liberation: Philadelphia avant jazz from 1972. The basslines really make it. Nothing comes out of Philadelphia without a solid bass line, even after Sun Ra moved there in 1970 and distorted the groove. The first 100 copies of this LP are handmade by Byard himself, now sold out. Regular versions here.
Terry Allen – Lubbock (On Everything): The renegade Texas stoner-country movement of the 1970s should have a modern equal, but it doesn't. Allen here is incredible, singing about art, bennies, the FFA, jukeboxes, lost dreams and cocaine. Lloyd Maines all over that sucker. I'd love to see him at Studio E.
Alicia Keys – The Element of Freedom: The long, minute-and-a-half drum/piano outro to "Try Sleeping With a Broken Heart" is such an exquisite moment and yet every radio station fades it. The whole record crept up on me after nearly barfing at the quasi-empowering intro. "I'm Ready" makes me walk sideways.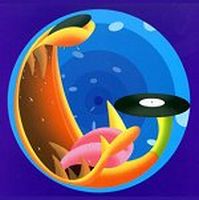 Boredoms – Rebore Vol. 3: Japanese noise rock gods remixed by DJ Krush with inconsistent results. Krush is the master at setting and then adhering to a mood, but there's so many tributaries to Boredoms' music that he gets distracted and skittish. That said, seeing this band live is a religious experience.
Titus Andronicus – The Monitor: "This is a song about the Louisiana Purchase," he said, opening for No Age two years ago. I was overwhelmed with nine minutes of uncut ache and fury. Is that song on any album? I asked the singer. No, it's a new one. Two years later, finally, "Four Score and Seven" sees the light of day.
Beastie Boys – Paul's Boutique: So, I guess this was in that Dear You / Pinkerton category of 'slept on' albums, or something? According to someone who wasn't me or anyone I knew in 1989? Cause we played it to death. Those 33 1/3 books are hit and miss, but Dan Leroy did an outstanding job with this one.
Ron Carter – Uptown Conversation: The best moments in music are transcendental. I cannot explain how engrossing this record is to me. "Doom," which closes the album, grabs you like a mugger in an alley and doesn't let go for six minutes; it's "Peace Piece" meets "Myself When I Am Real" with Carter sliding through oil.
This Heat – Live: It's disappointing to draw a parallel to Throbbing Gristle only to later see Wikipedia beating you to the punch. Nevertheless. You still can't dance to Throbbing Gristle. Dying to find this band's studio albums; looking for recommendations between their debut and Deceit. Jockeying for latter.
Paten Locke – Super Ramen Rocketship: If, let's say, you're a new dad, who hasn't quite yet found the right hip-hop song that expresses your feelings for your daughter. If, let's say, you also favor triple-threat MCs/Producers/DJs who put those feelings in rhyme. If, let's say, you discover "After You." Then all is well.
John Lewis – The John Lewis Piano: The whole MJQ clan acquired this derisive "classically trained" tag that was hard to live down. That's what happens when you release Blues on Bach. But you know what? Some guy beating the shit out of a piano still sounds like some guy beating the shit out of a piano.
RKL – It's a Beautiful Feeling: Sir, are you by chance looking for a 7″ you had long ago? Have you been scouring the Earth for this hardcore gem, featuring a rapid-fire condemnation of meth addiction that you put on every mixtape you made in junior high? Sir, that record is two blocks away from your house, at a garage sale.
Tags:
Alicia Keys
,
Beastie Boys
,
Boredoms
,
Byard Lancaster
,
Grouper
,
John Lewis
,
Morrissey
,
Paten Locke
,
Review
,
RKL
,
Ron Carter
,
Terry Allen
,
This Heat
,
Titus Andronicus