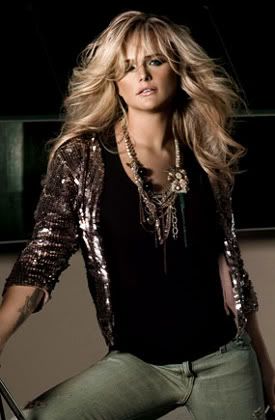 Aw, hell yeah: the announcement is in, and Miranda Lambert is headlining the Chris Beck Arena at the Sonoma County Fair on Monday, August 2!
I've gushed a bit about Miranda Lambert before—she's a young Nashville singer who actually writes her own songs. When she decides to do covers, she chooses John Prine ("That's the Way the World Goes 'Round") and Fred Eaglesmith ("Time to Get a Gun"). For anyone who's grown up in a small town—and let's face it, sometimes Santa Rosa feels like Mayberry—she's also got "Famous In a Small Town."
It's hard to write about Lambert without mentioning Taylor Swift, but judging by the results of the Academy of Country Music Awards this past Sunday night, Lambert could be surpassing Swift; she took home Album of the Year, Video of the Year and Top Female Vocalist honors. (Swift ain't even in the results at all.)
Tickets are $25 for the grandstand and $40 for the floor. They go on sale at the Fairgrounds box office with no service charge on Saturday, May 15. Online sales don't start until May 17! "A lot of people like to purchase their tickets in person," says Fair publicist Marlina Harrison, "or as incredible as it seems, don't have access to a computer." Right on!
Harrison also says they're working on booking another rock headliner for the Chris Beck Arena, but can't reveal any names right now. Stay tuned.
Tags:
2010
,
August 2
,
Miranda Lambert
,
Sonoma County Fair
,
Taylor Swift
,
Tickets