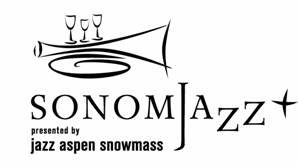 On Friday, May 21, Crosby Stills & Nash (anyone see their seemingly unrehearsed tour kickoff at the Wells Fargo Center two years ago?) headline the Sonoma Jazz Festival, or the Sonoma Jazz+ Festival, or, as it seems to be called now, SonomJaZZ+! Opening the show will be it's-funny-that-we-need-to-point-out-that-she's-a jazz singer Lizz Wright, who appeared with Herbie Hancock in Sonoma in 2008.
On Saturday, May 22, Earth, Wind and Fire will headline in the giant 3,800-capacity tent (will they play "Come on Feet" from Sweet Sweetback's Badass Song?), with the openers being "a Latin Jazz supergroup—we can't give you their name yet." (Malo? El Chicano? Azteca? War? Tierra? The Fania Allstars?)
As the Santa Rosa City Schools wrestle with budget cuts in music programs, maybe it's time for them to think about hosting a quasi-jazz festival too—the Sonoma festival has so far raised $460,000 for Sonoma Valley schools in its first five years. (Come on, Mark Wardlaw! Book Rick Springfield and Joan Baez! Call it jazz, baby!)
Tickets to CS&N go on sale to the general public this Friday, Feb. 19, with a special locals-only deal on Thursday for those with a Sonoma mailing address. For more info, hit up the Sonoma Jazz+ Festival site.
Tags:
2010
,
Crosby Stills & Nash
,
Earth Wind & Fire
,
Jazz
,
Lineup
,
Sonoma
,
Sonoma Jazz Festival
,
Tickets