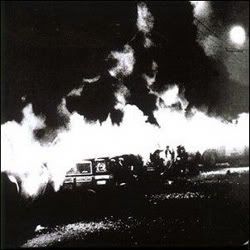 I heard the rumors. You might have heard them too. So before all the ridiculous hearsay gets out of hand, let me set the record straight: Jello Biafra is not singing with Dead Kennedys at the Harmony Festival in Santa Rosa.
It all started when I wrote an appreciative post about the Harmony Festival branching out and booking punk rock bands (the Bad Brains, along with three members of Dead Kennedys, minus Biafra). Someone wrote in: "Have you heard? A little birdie told me that Jello is singing with them!"
In the next week, five or six separate people asked me if I'd heard the news that Jello was, in fact, singing with Dead Kennedys. People in bands, employees at music stores and record stores heard the same thing. Jello Biafra was just up here recording a new album at Prairie Sun, after all, and a cryptic notice on Dead Kennedys' official website further fueled the fire: "Keep an eye out for a rare and special event on June 12, 2009!"
I told everyone that they were totally crazy. After the acrimonious lawsuit a few years ago, there'd be no way Jello would ever sing with Dead Kennedys again. But the buzz persisted.
So I wrote to the Harmony Festival's publicist to clarify the rumors, and asked who was singing for the band. She wrote back: "We cannot officially confirm or deny the appearance of Jello Biafra at Harmony Festival this year—yet."
It seemed weird.
So I called up Jello Biafra.
He'd never heard of the Harmony Festival, nor did he have very nice things to say about the other three ex-members of Dead Kennedys ("It's at least an ugly situation as Brian Wilson versus Mike Love, with a lot of the same horrible behavior," he told me).
It'll be in the Bohemian in a couple weeks, but for the time being: Jello Biafra is not singing with Dead Kennedys at the Harmony Festival in Santa Rosa on June 12, and despite repeated assertions from certain people that he's been "invited to attend," the truth is that neither he, nor his label, nor his booking agent have been contacted about it.
–
(UPDATE: The interview is here.)
Tags:
Dead Kennedys
,
Harmony Festival
,
Jello Biafra
,
Rumors
,
Santa Rosa