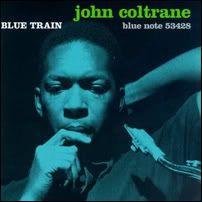 In an all-caps explanation about "YOUNGER, MORE ECLECTIC-MINDED POP CULTURE FANS" so crazy over Penguin shirts and Amy Winehouse that they're "DELVING INTO ALL THINGS RETRO," Blue Note records has announced the reissue of twelve best-selling titles on vinyl with a bonus CD inside.
Titles include: Cannonball Adderly, Somethin' Else; Kenny Burrell, Midnight Blue; Dexter Gordon, Go!; Joe Henderson, Page One; Lee Morgan, The Sidewinder; Horace Silver, Song for my Father; Art Blakey, Moanin'; John Coltrane, Blue Train; Herbie Hancock, Maiden Voyage; Hank Mobley, Soul Station; Wayne Shorter, Speak No Evil; and McCoy Tyner, The Real McCoy.
(No Out to Lunch? Tsk.)
The titles run about $20. Truly an idea whose time has come. Oh wait—it already did. Get with it, Impulse!
Tags:
Blue Note
,
Vinyl