We started taking bets on what the Cure's opening song would be. "'The Kiss,'" I said, "it's gotta be 'The Kiss.' Can you imagine how awesome that'd be?"
When the lights went down and faint chimes tinkled over the stage, I knew I'd guessed wrong. The bells, the chimes, could it. . . would they. . . oh my God, for real? Like an avalanche, the Cure laid down the opening chords of "Plainsong," the first song off Disintegration, and I squeezed my eyelids shut, balled my fists, and let out an ecstatic cry of release. And I pretty much didn't stop until the end of the night—37 songs later.
Until Wednesday night's show, I was never a total superfreaky Cure fan. Over the past 20 years, I've loved them incrementally—album by album, song by song—but never signed up as one of the fully obsessed. That's all in the past now. Show me where to sign. On Wednesday night, during a staggering three-hour and fifteen-minute set, the Cure was even more than a great band: they were the greatest band in the universe.
Superfreaky fans abounded, that's for sure. Around us, there was The Reciter, who blankly spoke every lyric back to Robert Smith as if it were scripture; The Dancer, who occasionally made his way out into the aisle to do some '80s prom dancing before being shown back to his seat; and The Hoochie, a girl who kept the ticket stub stuffed in her very-exposed cleavage and who at one point stripped down to her bra, singing wildly.
As for me, I stood in awe and sang along to an onslaught of fantastic song after fantastic song—for over three hours! Take that, Bruce Springsteen!
More photos and set list below.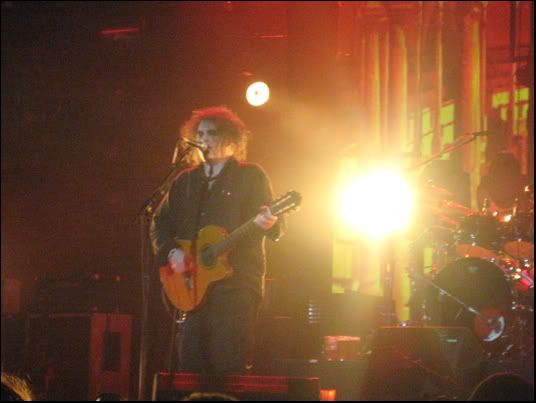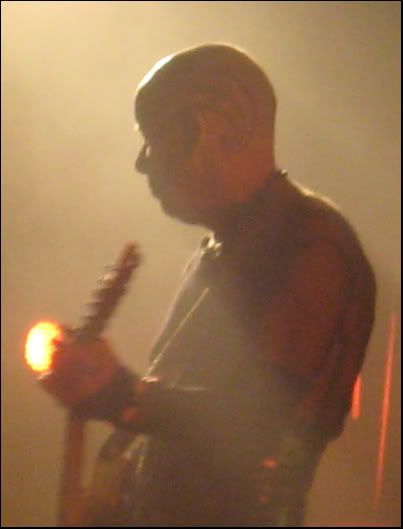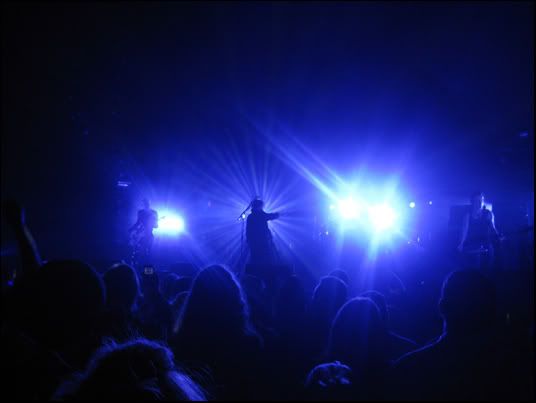 The Totally Insane, Long-Ass Set:
Plainsong
Prayers for Rain
Fascination Street
The Perfect Boy
The Blood
The End of the World
Lovesong
To Wish Impossible Things
Pictures of You
Lullaby
Catch
Hot Hot Hot
The Only One
A Strange Day
Sleep When I'm Dead
Push
Doing the Unstuck
Inbetween days
Just Like Heaven
A Letter to Elise
From the Edge of the Deep Green Sea
Shake Dog Shake
Wrong Number
One Hundred Years
Disintegration
–
At Night
M
Play for Today
A Forest
–
Freakshow
Close to Me
Why Can't I Be You?
–
Boys Don't Cry
Jumping Someone Else's Train
Grinding Halt
10:15 Saturday Night
Killing an Arab
Tags:
2008
,
HP
,
Live
,
Pavilion
,
Photos
,
Review
,
San Jose
,
Set List
,
The Cure